Staff Selects: Sundance Winners
Inspired by the 2020 Sundance Film Festival taking place this week, our staff highlights some of our favorite Sundance winners:
In only the second year of the Sundance Film Festival, it was already bringing attention to up and coming filmmakers who would come to define cinema for decades to come. Joel and Ethan Coen's debut feature Blood Simple, which also served as the screen debut for actress Frances McDormand and the first major project for cinematographer and later director Barry Sonnenfeld, was the second winner of the Grand Jury Prize for Dramatic Films. The film is a brutally violent neo-noir but the Coen brothers infuse it with their signature wit and keep the whole film quite funny as well with an eclectic cast of characters and some absurd situations. Though it's unrefined Coens, Blood Simple establishes many of the conventions the brothers have continued to use in the decades since and is quite a good film in its own right. It certainly remains one of the shining examples of Sundance finding those small voices and giving them the boost they need to become major. [Henry Baime]
---
Long before "toxic masculinity" became a prominent phrase in the public lexicon, Neil LaBute crafted the most perfect encapsulation of the term with his sharp, dark comedy/drama In the Company of Men. The plot concerns two business executives – Chad (Aaron Eckhart), an overtly misogynistic and malicious womanizer, and Howard (Matt Malloy), a meek and timid "nice guy" – who are embittered by recent break-ups. Chad proposes a cruel prank to exact their revenge against the opposite sex: they will both date their insecure co-worker (Stacey Edwards), then simultaneously break up with her to inflict retribution in the form of harsh emotional devastation.
Eckhart gives the best performance of his career, brilliantly cloaking Chad's repulsive sadism with a facade of genuine charm. LaBute forgoes a cheap, traditional redemption for Howard, whose initial hesitance and passive participation indicates hollow "good intentions," instead making a more penetrating argument that Howard's arrogance and entitlement, accentuated by his insistance that he's a good person, makes him the more caustic of the two. It's a brilliant and scathing exploration of two different, but severely toxic sides of misogyny, even more timely today than it was in 1997. [Kern Wheeling]
---
While Whiplash isn't my favorite of Chazelle's films, it's certainly the one I'm fascinated by the most. It's a brutal portrait of obsessive ambition akin to Black Swan, but Andrew's obsession doesn't lie with jazz itself; his unyielding desire lies in the idea of being peerless. He's not in love with music, and Chazelle makes this clear by stripping away any sense of glamorization. The concerts feel desolate and are presented merely as obstacles, and really it's how Andrew's life is portrayed in general. Andrew seems to go through the motions of everyday life, oblivious to the world around him, focusing solely on himself, and that's practically how he treats the concerts – paying no mind to the band around him or their opinions, just focusing on getting noticed and the approval of his instructor. Fletcher—more self-satisfied and set in his ways—has the exact same outlook on music, and together they are a destructive match made in heaven (not really). [Vincent]
---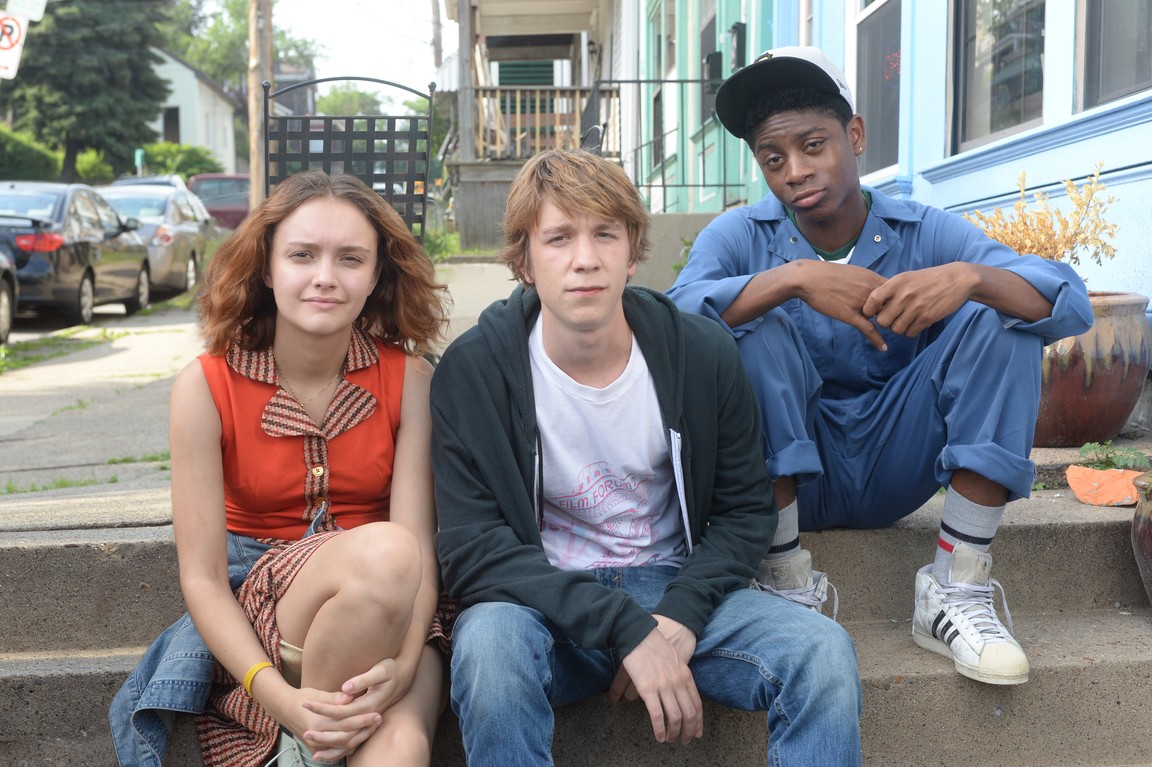 Winner of the 2015 Grand Jury Prize of the festival, Me and Earl and the Dying Girl is quite the underseen gem. The film follows a high school senior named Greg who makes parody films with his best friend Earl. When his childhood friend Rachel is diagnosed with leukemia, he is forced by his parents to try to console her. So begins a story of a blossoming friendship, with narration from Greg telling the audience ahead of time that Rachel will not die in the end. Coming out during a slew of young adult adaptations from drama to dystopian, Me and Earl and the Dying Girl separates itself from other films of its kind in its indie sensibilities, complete with vignettes of the parody films Greg and Earl have created sprinkled throughout. It's a love letter to the power of filmmaking as well as a story about empathy and opening yourself up. The climax is still just as much of a gut punch as it was when I saw it back in high school. [Jen]
---
Sandi Tan's documentary debut, Shirkers, is success pulled from failure. Not a failure on her part per se, but a failure of the world to recognize her work. She tells the story of making the titular film as a teenager, and its subsequent theft by the man who had mentored her. She wanted to make the first of an indie film scene in Singapore, inspired by a taped copy of Blue Velvet sent by a friend that spurred an interest in offbeat film. Who is better to start a new wave of filmmakers than a teenage girl? Maybe the final outcome – the years later look back at youth dreams stolen – is a far better product, but we never know where this lost film could have gone. It's all a gazey daydream about lost plans and changing futures, about how the world makes us wait sometimes, at the cusp of childhood and reality. [Sarah]
---
The 2013 U.S. Dramatic Special Jury Award for Sound Design is my favourite example of Sundance's cavalier attitude to its award's program. It's an award that had not been given prior to 2013, nor has it been given since, but it perfectly demonstrates the type of response that a film like Shane Carruth's Upstream Color elicits from its audience – "Where the hell does this fit and what the hell am I supposed to do with it?" Whether by accident or design, what would usually be deemed an unusual category actually perfectly captures the essence of what makes Upstream Color such an incredible experience. The approach to sound design supports a lush and melodic soundscape that tugs ever so gently at the amygdalae, and as the character of The Sampler draws Kris to his location using infrasonic sound, the viewer is also pulled into the world of the film through the beautiful ambiance created by Carruth. In my opinion, Upstream Color should have won every award Sundance had to offer PLUS the dozens more it could've made up, but it's at least fitting that the trophy it did take home was one so closely aligned to the spirit of the film itself. [Chris Barnes]
---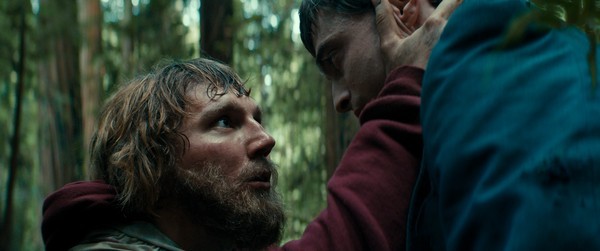 Nate Parker's The Birth of a Nation may have been swiftly buried after being the festival's highest-profile sale at the time, but that year's Directing Award is anything but forgotten. Daniel Scheinert and Daniel Kwan's Swiss Army Man is a bizarre manifesto, a surprisingly empathetic portrait of loneliness, sexuality, obsession, and flatulence. Yes, the film's central premise – a suicidal loner's friendship with a farting corpse – may have put some people off, with numerous walk-outs happening at the film's screening, but beneath the juvenile humor and oddly beautiful a capella score is the type of film that cuts to the heart of all the loners out there. For a young film fan, seeing something like Swiss Army Man that both validates your pain and refuses to let you off the hook for the shitty things you've done in the name of that pain is transcendent. I can't watch the film without crying at the end, and that said tears come at the end of such a strange little experience is all the more cathartic. Be it from the film's boldness, the emotions it unlocks in the viewer, or simply the off-the-wall craft on display from the first time directors, there's little to describe Swiss Army Man with other than the last line in the film, and the first thing I heard from a stranger walking out of the theater: "what the fuck." [Davey Peppers]
---
Sundance was founded with the intention of bringing indie directors and smaller films to general audiences, and their choice of Desert Hearts (winner of the 1986 Grand Jury Prize) is an excellent example of that. A seminal piece of LGBT cinema, Desert Hearts was one of the first openly lesbian love stories brought to mainstream audiences. Set in 1959 Reno, it weaves a delicate tale of romance between an English professor (Helen Shaver) seeking a quickie divorce and a free-spirited sculptor (Patricia Charbonneau). It's a gentle, soft film that's imbued with a unique perspective on how love twists and turns the world around two lovers, even though they're unaware of it.
It took director Donna Deitch six years to make the film independently, and thank God it was completed. Desert Hearts was the film many lesbians had waited for their entire lives, and the results are undeniably magnificent. In a world where some lesbian romances are tacky or exploitative (*ahem* Blue is the Warmest Color), this gem shines like a diamond in a Western sunset. Robert Elswit's lush cinematography, the pumped-up jukebox soundtrack, and the stunning lead performances make this film a romance for the ages. [Cole Duffy]
---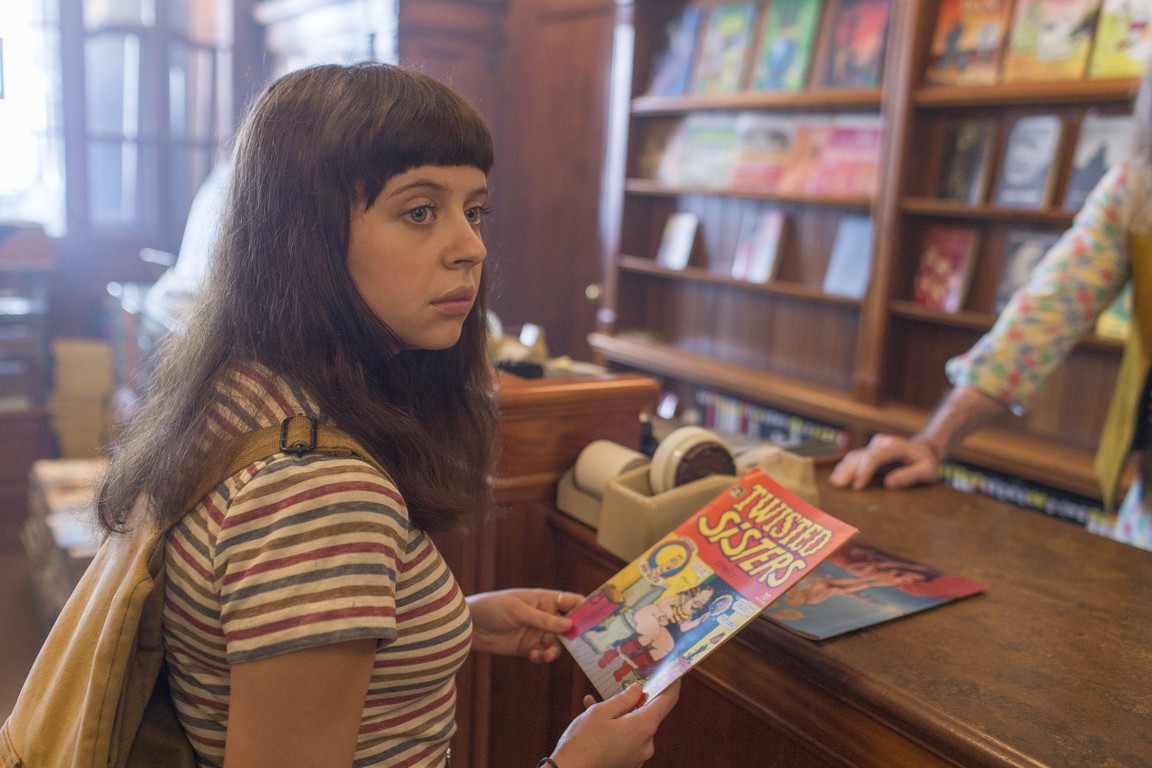 Marielle Heller's feature debut The Diary of a Teenage Girl is an unapologetic yet honest and heart-warming portrait of a teenage girl trying to find liberation and understand herself through love and sex in 1970s San Francisco. Though the set-up isn't something that hasn't been touched in other coming-of-age films before, The Diary of a Teenage Girl feels authentic because it's able to reframe a conversation around teenage sex to explore a universal story about emotional needs and parental negligence in ways that are candid and imaginative, while at the same time capturing how scary and liberating it is to embark on a journey of discovering sexuality and love at a very young age. Heller's phenomenal direction will definitely sweep our attention until the very end, but what eventually envelops them all is Bel Powley's sympathetic portrayal of the teenage girl in question, providing tenacity and depth underneath her character's cluelessness. [Reyzando Nawara]
---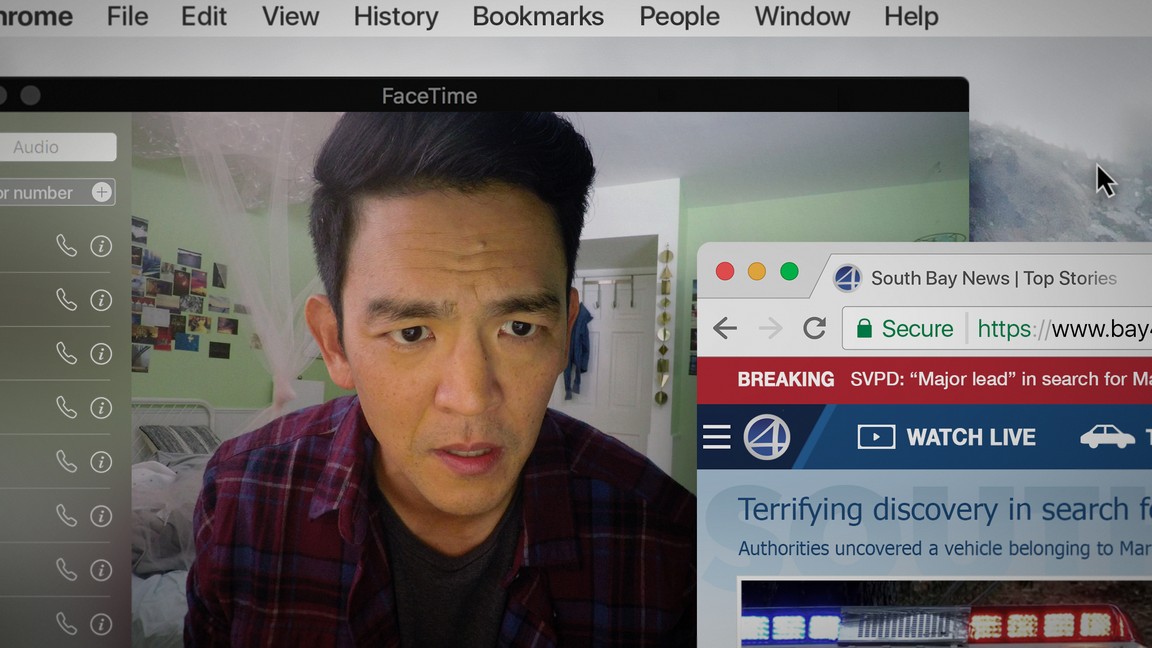 Originally conceived as a short film, Searching, directed by Aneesh Chaganty, tells the sometimes convoluted tale of a father (John Cho) in search for his missing daughter (Michelle La). He works side by side with a detective (Debra Messing) to find her and as the days go on, the mystery unravels. The film takes place exclusively on smartphone and computer screens and actually manages to do so successfully.
Searching fits in well within its genre and delivers unexpected twists and turns in unique ways because of the unconventional method in which the story is told. It is a blockbuster that has a distinctly indie feel to it so those who typically stay away from the mainstream horror and thriller genres will feel endeared to it, even if its flaws make themselves apparent in some instances. The film is not perfect but it is nothing short of fun and innovative. If anything, it is an experiment gone right and is definitely worth a watch. [Dani Ferro]
Staff Selects alfonso gomez-rejon amy seimetz aneesh chaganty barry sonnenfeld bel powley blood simple blue is the warmest color blue velvet coen brothers damien chazelle daniel kwan daniel radcliffe daniel scheinert debra messing desert hearts donna deitch ethan coen frances mcdormand helen shaver in the company of men j.k. simmons joel coen john cho marielle heller matt malloy me and earl and the dying girl michelle la miles teller nate parker neil labute olivia cooke patricia charbonneau paul dano rj cyler robert elswit sandi tan searching shane carruth shirkers stacey edwards Staff Selects swiss army man the birth of a nation thomas mann upstream color whiplash