2020 has been, to put it bluntly, the biggest shake-up of the film industry since the end of the Silent Era. As the pandemic shut down movie theaters across the globe and forced everyone to stay isolated in their homes, cinemas went virtual and studios had to think outside of the box for their release strategies. The good news is that despite everything, it's still been a damn good year for movies, to the point where it pained me to remove some of the films in my honorable mentions from the top ten.
Honorable Mentions:  Da 5 Bloods, The Forty-Year-Old Version, Last and First Men, Lingua Franca, Lux Æterna, Mangrove, Shirley, There Is No Evil, The Traitor, Undine
(Tomm Moore & Ross Stewart, Ireland/Luxembourg/France/UK/US)
Cartoon Salon's latest Celtic fantasy operates at a profound level of sophistication rarely found in films aimed at adults, let alone families. The script balances modernization versus nature, colonization versus freedom, and the historical struggles between England and Ireland in a way worthy of nothing more than a standing ovation. Even more importantly, the film is a tall and cold glass of water in the middle of a parched desert for any lover of hand-drawn animation. It's visually mesmerizing with a plethora of colors and designs to satisfy any weary eye that comes across it. It's the most beautiful animated film in years, bar none. Cartoon Salon has established themselves as the most exciting animation studio of their day, and I await their next project with bated breath.
Wolfwalkers is now playing in select virtual cinemas and streaming on Apple TV+.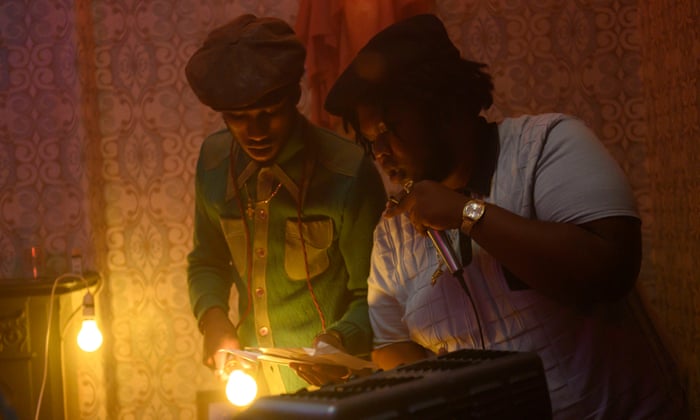 (Steve McQueen, UK)
Steve McQueen's Small Axe film anthology reached its peak in this film, the ultimate party that has so much life and vitality in it that it makes up for all the festivities we missed out on this year. At a slim 71 minutes, it flies by while balancing music, cooking (that oxtail!) and dancing in an intoxicating mix of what makes life so beautiful. The film's specificity – a house reggae party in West London during the 1980s – is its secret weapon. It brings to mind all the memories of parties past, and will make any viewer long for the times we could dance to "Kung Fu Fighting" and fall in love with strangers we meet at someone's house. We'll get to those days again, but in the meantime, McQueen's celebration of life is more than enough to keep us feeling warm in this bitterly cold winter.
Lovers Rock is now available to stream on Amazon Prime. 
(Alexander Nanau, Romania)
In the year of the coronavirus, tens of millions of people learned a harsh truth that they might've been blissfully unaware of before: the government doesn't care if you live or die. Nanau's explosive and chilling documentary about the Romanian government's corruption took on a new resonance this year as Congress and the White House failed us all. What starts as a tragedy (27 deaths in a destructive fire at a Bucharest nightclub) morphs into journalistic horror (37 more deaths followed due to inadequate hospital care and infections). Purposefully diluted sanitizer for operation rooms, shady mobsters, and venal politicians all lurk in the shadows, and as the documentary takes on the form of a Costa-Gavras political thriller, this tour-de-force sears itself into the mind of the viewer and enrages them. 
Collective is now available to rent on most major VOD platforms. 
(Thomas Vinterberg, Denmark)
What's wrong with having another drink? Better yet, what would happen if you tried to keep your BAC constantly at the Goldilocks spot between tipsy and inebriated? Vinterberg, a co-founder of the Dogme 95 movement, serves up an intoxicating answer to that question in this sharp examination of the pleasures of alcohol and the sorrow that can unfold from midlife crises. Mads Mikkelsen gives arguably the greatest performance of his career as the center of a friend group who try to drink their way to untapped human potential. It's a deceptively smart film that walks the razor-thin line between gut-bustingly funny comedy and heartbreaking tragedy with the skill of a master trapeze artist. It's a drunken dance party on the edge of oblivion.
Another Round is now available to rent on most VOD platforms and from virtual cinemas. 
(Tsai Ming-Liang, Taiwan)
One of Taiwan's most esteemed directors, Tsai Ming-Liang has finally returned after a 7 year exodus with perhaps his most minimalist film yet. Almost completely free of dialogue (and with what dialogue there is being unsubtitled) and glacially paced, Days is a sparse and somber reflection of one day and the connection between two men: middle-class Kang and Laotian immigrant Non. The film culminates with a 34 minute sequence of a full-body massage between the two of them in a hotel room that subtly transitions from a health procedure to ease pain into a sexual encounter to bring pleasure. Like any May-December romance that ends with separation, it quietly hums along to a soft yet devastating conclusion. These men are two ships in the night, and Tsai's poetic depiction of their brief encounter is one of 2020's greatest achievements.
Days played at virtual film festivals this fall, and American film distributor Grasshopper is planning a 2021 theatrical release. 
(Kelly Reichardt, US)
Released in the final weekend before cinemas turned the projectors off, there hasn't been a more elegiac depiction of male friendship released since. A sort of heist film with the pacing of a still creek, Kelly Reichardt's latest masterwork unfolds like a folk story told around a campfire. John Magaro and Orion Lee are wonderful as two wayward souls who become friends that plan to get rich quickly through the allure of oily cakes sold to fur traders desperate for a good snack. Washed in beautiful cinematography of the Pacific Northwest and wrapped in beautifully quiet and tender moments of domesticity, it's a film that connects the past to the present in more ways than one. It also stars an adorable cow; what's not to love?
First Cow is now available to rent on most VOD platforms and for purchase on Blu-ray and DVD.
(Lee Isaac Chung, US)
Minari is a uniquely American story, no matter what the collection of groupie European journalists who comprise the membership of the Golden Globes have to say. A semi-autobiographical film based on Chung's childhood, it focuses on the efforts of a closely-knit family of South Korean immigrants who move from California to Arkansas during the 1980s in an attempt to establish a better life for themselves and their children. Winner of the Grand Jury prize at Sundance, the film's quiet strength and heartfelt passion makes it one of the most moving films of the year, if not the last ten years. Steven Yeun and Ha Ye-ri deliver heartbreaking performances as the parents of this nuclear family, and veteran actress Youn Yuh-Jung makes her American film debut as the family's spiky grandmother with the force of a nuclear explosion. Hand her the Oscar already.
Minari played at virtual film festivals this fall and A24 is planning a theatrical release for February 12th, 2021, just in time for Academy Award eligibility. 
(Beyoncé et al, US)
Leave it to a true creative visionary like Beyoncé to take a product of corporate shareholder demands (the "live action" Lion King remake, which made a fuckton of money and was instantly yeeted from the cultural consciousness) and use it as inspiration to make a colossal work of art. A visual companion to the compilation album she released last year in conjunction with the The Lion King remake's release, her own retelling of the classic story is a stunning love letter to Blackness and to the various peoples of Eastern and Southern Africa, reveling in a mix of incredible featured musicians, jaw-dropping costumes, and gorgeous locations in a soul-stirring celebration of life. "Let Black be synonymous with glory", she says, and in Black Is King, it is.
Black is King is now available for streaming on Disney+.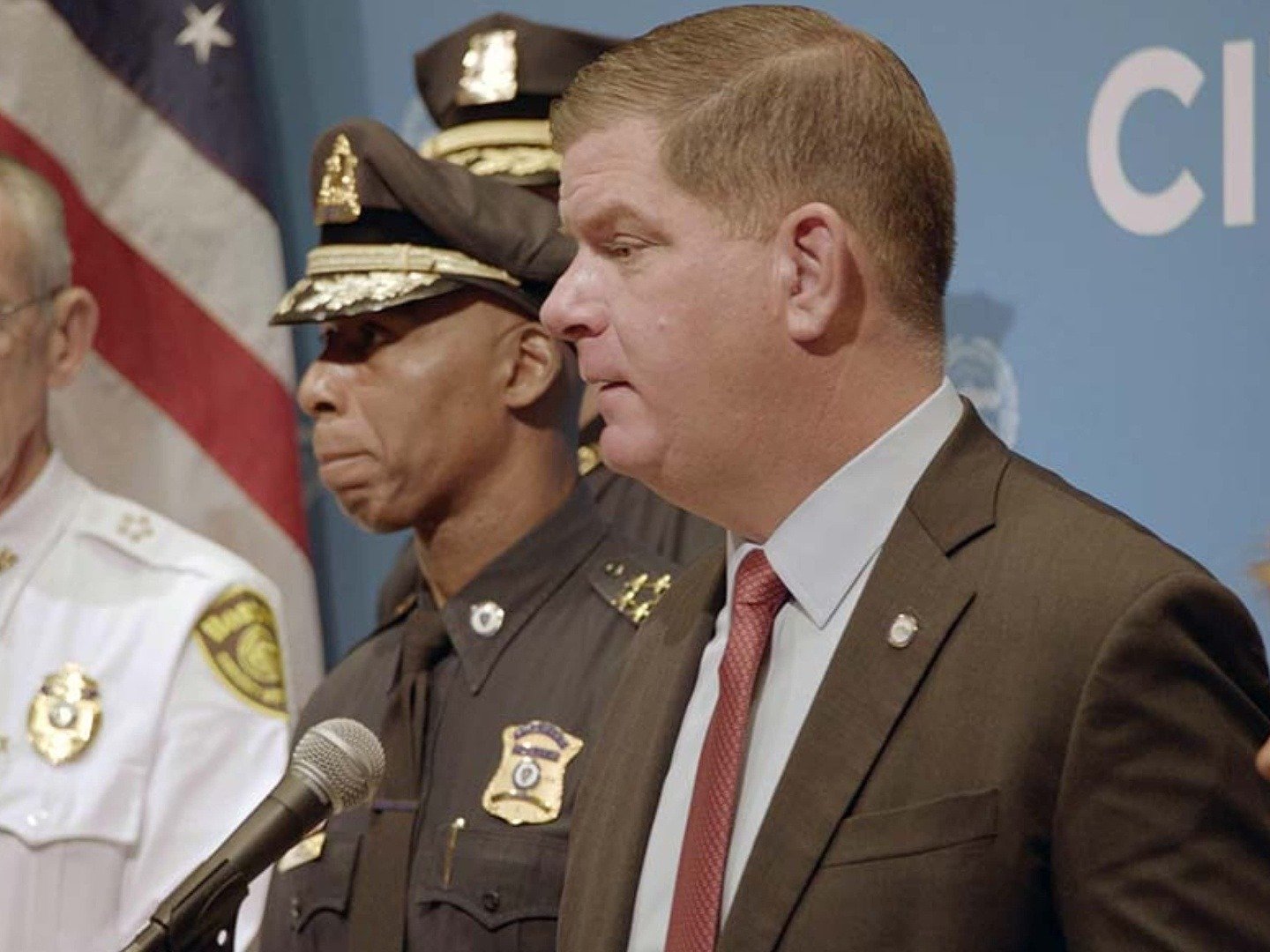 (Frederick Wiseman, US)
America's premier documentarian has finally returned home. For the first time since the shocking and controversial Titicut Follies, Wiseman has turned his camera back to Massachusetts in this epic four-and-a-half hour examination of the Bay State capital city's seat of government and what happens both inside and outside of its cold, Brutalist walls. Its massive runtime allows for a collection of moments that range from gentle cultural celebrations to heated intersectional debates, painting a full portrait of Boston and its people. In a year where belief in democracy and a functioning state crumbled, City Hall is a reminder that democracy functions best when the people running it want to do what's right for those in need.
City Hall is now available in several virtual cinemas. Please consider purchasing tickets for City Hall or any other film on this list through the Coolidge Corner Theater and the Brattle Theatre, Boston's premiere arthouses, to support them through these finanically desperate times.
(Chloé Zhao, US)
"See you down the road". There was no film this year better than Nomadland, a softly-spoken masterpiece from Chloé Zhao, who is now one of America's most important filmmakers. Based on a non-fiction book accounting the lives of nomads who travel from job to job in the aftermath of the Great Recession, the film is a beautiful depiction of the people who have slipped through the cracks in the capitalistic system. It's all anchored by a possibly career-best performance from Frances McDormand, an actress who's been gifted with a face that can reveal all the weariness of the world in just one glance. It's a seminal work that will enter the canon of great American films with a swiftness not seen since Moonlight, and a film for the ages. 

Nomadland played at virtual film festivals this fall, and A24 is planning a theatrical release on February 19th, 2021, just in time for Oscar eligibility.
Best of 2020 alexander nanau another round beyonce black is king chloe zhao city hall collective costa gavras da 5 bloods days first cow frances mcdormand frederick wiseman ha ye-ri john magaro kelly reichardt last and first men lingua franca lovers rock lux aeterna mads mikkelsen mangrove minari nomadland orion lee ross stewart shirley small axe steve mcqueen steven yeun the forty year old version the lion king the traitor there is no evil thomas vinterberg titicut follies tomm moore tsai ming liang undine wolfwalkers youn yuh-jung
21, born and raised in Boston. Mamma Mia wine mom personality. Jerry Gogosian of the film world.