Henry: When this year started off with a trip over to the Netherlands for the Rotterdam Film Festival, getting to go to the BAFTA's, and getting that accreditation for Cannes, all while finally having found the groove with the site, it seemed like it was about to be the best year for film yet. Then I ended up deciding not to go to the Berlinale to save money for Cannes and our planned trips for TIFF and NYFF and it all went downhill from there. I have plenty of friends who hardly go to the cinemas and even they've been saying for months that they miss it so, for someone like me who would go a couple hundred times a year and a film festival every couple of weeks, this year was a pretty significant change in a lot of ways. And that's not to mention anything beyond film. But even as the cinemas shut down and the festivals stopped happening, there were a few bright spots in the cinematic landscape this year. Things like the virtual NYFF and Middleburg Film Festivals that we both still got to take part in and even see more films from, though unfortunately our coffee shop chats were entirely cut, and a number of great films were still released, plus the returns to the cinema became so much sweeter. I thought we could take this chance for our last In Conversation of the year to reflect on some of the experiences we had with film during this weird year, highlight some movies people may not have seen, and consider what all of this means for the future.
Kern: We honestly should have taken the beginning of the year as an omen. My first experience in a cinema this year (and I believe yours as well) was us going to see Nicolas Pesce's The Grudge remake. It's bizarre to think that it was less than a year ago, but what a way to start a monumentally terrible year. As a fan of Pesce's work, I was dismayed by how terrible it was (though somewhat prepared by the reviews), and it still stands as the worst film of 2020 for me. Not only was it just astoundingly bad, but the projector would occasionally freeze up, leading to us laughing at the absurdity of it all. Somehow though, seeing the worst film I've seen all year (not just bad but boring!) remains one of the highlights in a year that got considerably worse a couple months later. As far as theatrical experiences go, with a festival under your belt early in the year, you've got me beat for sure. I saw a handful of other major 2020 titles before the pandemic hit (including a Fantasy Island/Birds of Prey double feature), but the only one to crack my top 10 of the year is The Assistant, which wasn't exactly a high-energy theatrical experience to remember. The other ones on my best of the year list that I'd seen in theaters were carry-overs from festivals in 2019 which got distribution this year, and Tenet which I rented out the theater to see with my family. So Tenet should be the default for my favorite theatrical experience of the year, but I had the pleasure of seeing one of my all time favorites, Certified Copy, at the AFI Silver in Maryland before the pandemic hit. Thinking back to that really proves to me how much I do value the theatrical experience, because even though I've seen it several times, I gained so much from seeing it on a big screen. The same is for other all-time favorites like Mulholland Drive and Magnolia which I got to finally see in a theater after watching them countless times at home. Those are the instances where I completely recognize the power of a cinema. So as much as I'd love to say that laughing at The Grudge with you was the cinematic highlight of my year, it doesn't quite top Certified Copy. Well see if we ever get a Grudge 2, though. What were some of your favorite or most memorable cinematic experiences this year?
Henry: The Grudge honestly was one of the best times I had at a cinema this past year and it's wild to think that it's been almost a year since the last time we saw each other and got together for that. Similarly, most of my favorite times at the cinema this year came from seeing replays of old films. In London, there's a wonderful selection of cinemas that play all the classics alongside new films so I got to see some of my favorites like La Dolce Vita, The Red Shoes, 2001: A Space Odyssey, Jeanne Dielman, and Synecdoche, New York, which happened to be the last film I saw in a cinema before getting deported back to this shithole country and seeing the whole world thrown into disarray. It's always a revelation to see something on the big screen that had already become a favorite through the small format. When it's presented in the way it was meant to be seen, new details come to light and you remove all distractions and get to experience it with other people and it becomes something so much grander. I think the same thing happens at any large congregation of people really. A concert is different from listening to a song on your record player, going to the football game isn't anything like watching ESPN, and so on. So it's a bit odd to me that I've also found something similar, as someone who basically lived at the cinema for the last few years but rarely got to go at all this year, that only one film I saw in cinemas this year (The Personal History of David Copperfield) ended up making my top ten. To be fair though, I had somewhat stepped down my cinema visits, even pre-pandemic, because of other commitments in London (by which I mean drinking excessively) that took up most of my afternoons. The times I returned to see stuff like Tenet, Mank, and Promising Young Woman were all wonderful in capturing some of the wonder of visiting a picturehouse, even the times when I was the only person in there besides other folks I went with, and I enjoyed all of those films quite a bit, but nothing blew me away like I would've hoped a return to the cinemas would. Still, I would call all of those, and especially the first time I saw Tenet, some of the best cinematic experiences I've had this year. The feeling of walking out of a cinema after a film, even a bad one, is unrivalled and I miss having it every day but have cherished the times I've still had it. Still, the return to the cinema, seeing La Dolce Vita (my favorite film) in the cinema, going to the Rotterdam festival, and even stuff like the BAFTAs and receiving my Cannes accreditation that are sort of cinematic experiences, all come in behind the virtual New York Film Festival as my favorite experience of the year. It's a festival I've been going to for years where I've always had a wonderful time, seeing great films, meeting great people from Twitter and the film industry, and being in a city I love. Even though it wasn't nearly the same this year as it has been in the past, when I got to take part in it, even watching more films than ever before, it was the first time in months I had felt like there might be some sort of bright future because people are still dedicated to these things that I love. I decided right then that I would have to move to New York City as soon as possible. It's been a long gestating dream that gets further inspired every festival but this one was truly a beacon and now I've signed a lease for an apartment and I'll be moving there within the month. It was also great to get the Middleburg festival online so we could still hit our two usual haunts, even in some weird capacity that wasn't as conducive to the film watching as it could've been and unfortunately didn't include my yearly run in with Martin Scorsese. Though it looks like most of the early festivals won't happen in person and the later ones very well may be cancelled too, at least we know the films are still out there and there are people passionate about bringing them to us and keeping cinema alive and maybe one day soon you can come up for another in person NYFF, now with a free place to stay.
Kern: Looking forward to it! Yeah, I love that festivals have pivoted toward being virtual during the pandemic. It definitely makes the experience more accessible for people who can't or don't want to travel to a major city to see the new Chloé Zhao movie or whatever it may be. But like you mentioned, it's not really conductive to discussion, and I've missed that sense of walking out of a movie with a friend and being able to turn to them and be like "holy shit" or "ehhhh" and immediately talk about where we fall on it. Like I remember when we saw Waves last year at Middleburg, I turned to you afterwards and was like "wow parts of that really hit me" and you were basically like "yeah I hated it." I cherish those moments of disagreement. But even more than that, the major component of any substantial film festival that really can't be captured in a virtual screening is the Q&A afterwards, and that's the thing I've missed the most about seeing these festival screeners online. There's an electric energy to moments like Kelly Reichardt joking(??) about being on mushrooms during the Q&A for First Cow last year, or Sterling K. Brown initially giving me the last question of the Waves Q&A before apologizing and instead giving the last question to another audience member. You can't capture those hilarious or cringey moments in a virtual Q&A, and those are what I miss the most. On that subject, though, are there any films that standout to you that you've been able to see through a virtual screening that made an impression somewhat due to that? For me a major example is Bloody Nose, Empty Pockets which I watched through the Film at Lincoln Center site. It included an online Q&A with the filmmakers talking to some of the actors and then ended with a performance from David Byrne. It was a really inventive and somewhat surreal way to do the whole "virtual Q&A" that I think really added to the film itself in a way. The other major example was being able to see the new 4k restoration of Sátántangó. When we went to NYFF last year, you gave me free reign of what we should go see, and I was so tempted to get a ticket for that 4k restoration of Sátántangó, but it would have swallowed up an entire day, so I passed, assuming it would play at a more local festival later that year. It didn't, and I still regret not seeing it on the big screen when I had the chance, but about a month into quarantine, it became available through virtual screenings, and it was absolutely gorgeous on my tv. Even though I didn't end up loving it like I'd hoped or anticipated, visually it was one of the best cinematic experiences I've had at home. Do you have any standout home viewings like that?
Henry: That Middleburg screening of Waves was pretty great because it basically inspired this column even though we didn't start it for about six more months.
Kern: Haha. I didn't even think about that. You're right though.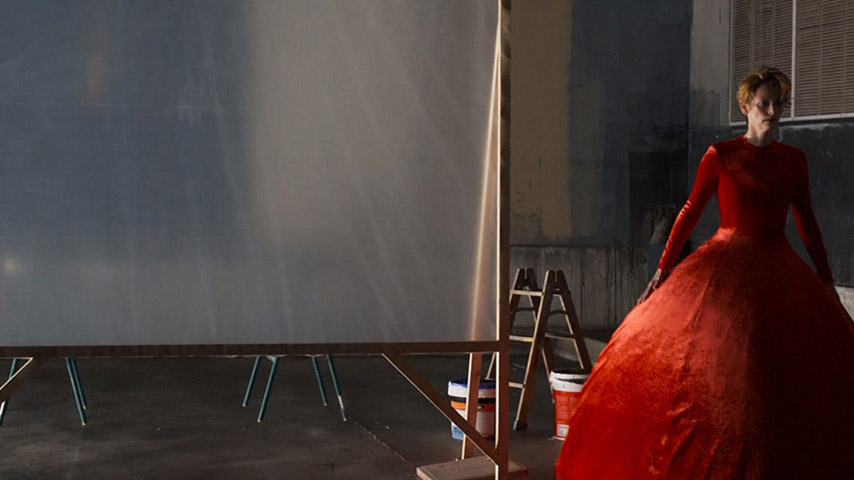 Henry: But those types of opportunities really are what birth all that's great about film. We met online but being able to see films together in person and go to festivals was what got us to become closer friends and to start this site and they were some of the best times I had last year and I've had loads of other experiences at the cinema that brought me closer to other people and made the films better. The Lincoln Center has done a lot of great events to sort of keep that going. As you know, I also watched Sátántangó and we even had a chat about it and through the NYFF they gave some of my favorite experiences of the year. They're always around to show those films everyone makes fun of me for watching but that make it all worth it even when they aren't very good. The Human Voice is a standout to me because it was a film entirely made during the pandemic that showed how these obstacles can be overcome and was maybe the best work I've seen from both Swinton and Almodóvar. Plus it was followed with a Q&A featuring both of them. Being able to see the folks in person is always cool and you feel like you're really a part of something but these zoom ones are neat in a different way because you're literally invited into their homes and you see how they live and maybe family members walk by or you get a glimpse of their Oscars or their bookshelves and it's a new way of seeing into their minds. There have been a few others of those I've done this year, like the one with Spike Jonze, but that one was definitely my most memorable virtual experience. Still, nothing like Marty just talking about film for an hour right in front of you. Did you do any other virtual Q&A's this year? I think I remember a Charlie Kaufman one that I couldn't make but you did. As for standout home viewings, I've watched more than 1,500 films this year so there have been more than a few that entered the upper echelons in my mind that I'd never seen before. Stuff like One Hundred and One Nights, Italianamerican, 25th Hour, and Fanny and Alexander became new favorites from filmmakers I already loved while others like Metropolitan, Safety Last, Naked, and Black Orpheus introduced me to filmmakers I was largely unfamiliar with. Pride and Prejudice is one I watched for the first (and seventh) time this year that has become so notable that my friends who don't even have Twitter or watch many films still bring it up around me. I think the biggest standouts though have been those films I've revisited with a new perspective and come to love in a new way. Most people wouldn't guess that watching thousands of films would endear someone more to Adam Sandler but that is exactly what's happened to me as I've watched every one of his films and liked almost all of them more than I ever did before. Similarly, Paddington 2, About Time, When Harry Met Sally, My Neighbor Totoro, and The Sting all got the bump to that perfect score only bestowed upon about one percent of films I watch. I've always liked a nice film but now I've wanted to watch them more than ever and I've even become much more accepting of those horrid Netflicks that come out a few times a week and basically redo the Hallmark Channel classics. You give me an ending where someone declares their love for someone else and I will forgive everything else. It's just that kind of year. So I wish I could say Sátántangó or rewatching Dekalog or something that sounds super artsy like that was my standout home viewing experience, and certainly those were both excellent times and they're films I adore, but I'm going to bring it back to what I always say. Film is a way to see the world in a different way but there's no use seeing the world differently if we keep it to ourselves. The people we meet and the relationships we form and the experiences we have along the way are what matter. So my standout experience was when I had my first, and still only, meetup with the folks I've met on this site since the pandemic began, when Cozy and Caleb came to my apartment after a day at the zoo and the ramen shop, and we all shared in the love of Sandler and watched Click.
Kern: I did watch that Kaufman Q&A. It offered a lot of insight into his process for adapting the novel I'm Thinking of Ending Things, but it was pretty unfocused all around, because the moderator was another director (I honestly don't remember who, but I want to say Tony Gilroy), rather than a professional journalist or something. It wasn't a super memorable Q&A like some of the others I've seen. (We could probably do a mini-conversation on Q&As alone, with the number of good/terrible ones we've seen between the two of us lol.) After such a lovely day, y'all didn't sit down to relax with Sátántangó? Honestly, though, I totally get that feeling of appreciating something more uplifting in a time like this. "Escapism" typically has a negative connotation, but that feeling of being transported is something I've loved recently. I watched some older noir films for Noirvember recently and found myself being swept up by them for the first time in some cases. These past few months I've been trying to structure or plan out what I watch—horror movies in October, film noir in November, Christmas movies in December—and it's been nice having a theme, but it often leads to me watching dreck like the Rob Zombie Halloweens or The Polar Express. It's a neat idea in theory, to catch up with some genre films I missed, but it rarely uncovers a gem among the trash. I started my year with the intention of finishing Soderbergh's filmography and rewatching the ones I hadn't seen in 3+ years, and I accomplished that, but I don't really have a goal—either long-term or short-term—for 2021. Do you have any goals for 2021 or filmmakers you plan on starting the year with?
Henry: I'm never big on those theme months because I get too easily distracted and want to see other things. If I have a reasonable goal then I'll knock it out quickly but if I'm open to a whole genre then it'll only be a day or two before I give up and go for some new releases or my watchlist. My longstanding goal has been to watch every DVD I own but I keep buying them and I watch other things so it never happens. I have 98 Criterions I've never seen and about 450 more DVDs so it would basically be a year long thing where I have to give up watching films you recommend me or any new films and I always try to stay current so I watch a couple hundred new releases any given year. That was really the only goal I went into this year with and I've ended up making very little progress because I've bought about the same amount I've watched from my collection, though I think I narrowed the gap between what I own and what I've seen by about a hundred and I did watch every non-Criterion Blu-ray I own. I have all these little goals pop up though. Every Oscar season I try to watch everything nominated and I kept my streak going for a fourth year and I adopted your Soderbergh and AFI challenges and watched all of both except for The Girlfriend Experience. Similarly, I tried to watch everything from Bergman, Varda, and Akerman, plus a few directors with less extensive filmographies, and I saw everything from all of them that's actually accessible. Plus I realized I was so close to seeing the top 100 highest grossing films that I should go on and fill in the gaps and I guess that list is staying pretty static for a while now. I suppose some of my goals would be to finish up Scorsese and Spike Lee's filmographies but I'm only about five films off for each so I could finish in a couple days. Scorsese has a list of essential foreign films that I've been working on but there's only 14 left there so it also won't take too long to finish up and hardly seems worthy of naming as my big goal for 2021. I'll probably start with all of those and assorted things remaining on my watchlist though. Long stuff like The Human Condition and Berlin Alexanderplatz would be good for this month before I move. This year will see my Best Picture column reaching its conclusion, apart from one off entries when something new wins in future years, so one of my goals has to be to find something to replace that. I'll need something that can go for a while and has films I actually want to see and hopefully haven't seen at least a large portion of but also has some level of appeal to people who might be reading so I'm not exactly sure what can fill that void. Readers, if you have suggestions, send them my way. Otherwise, my goal for 2021 is one that's entirely out of my hands and that's to be able to enjoy movies in cinemas and in festivals again and find my place in the film community once I get to New York. I watched more films this year than most people watch in a lifetime so it seems slightly absurd to try and come up with something that commits me to hundreds more hours of watching films without any tangible rewards, especially as I prepare for some life changes that will presumably eat up a lot of my time. Maybe I'll finally watch The Sopranos. I said all of that last year though and ended up watching more than twice as many films this year as in 2019 and The Sopranos remains unwatched. How was I supposed to know I would get deported and have nothing to do for a whole year? So here's hoping in 2021, I only have time to watch 500 films. That sounds nice.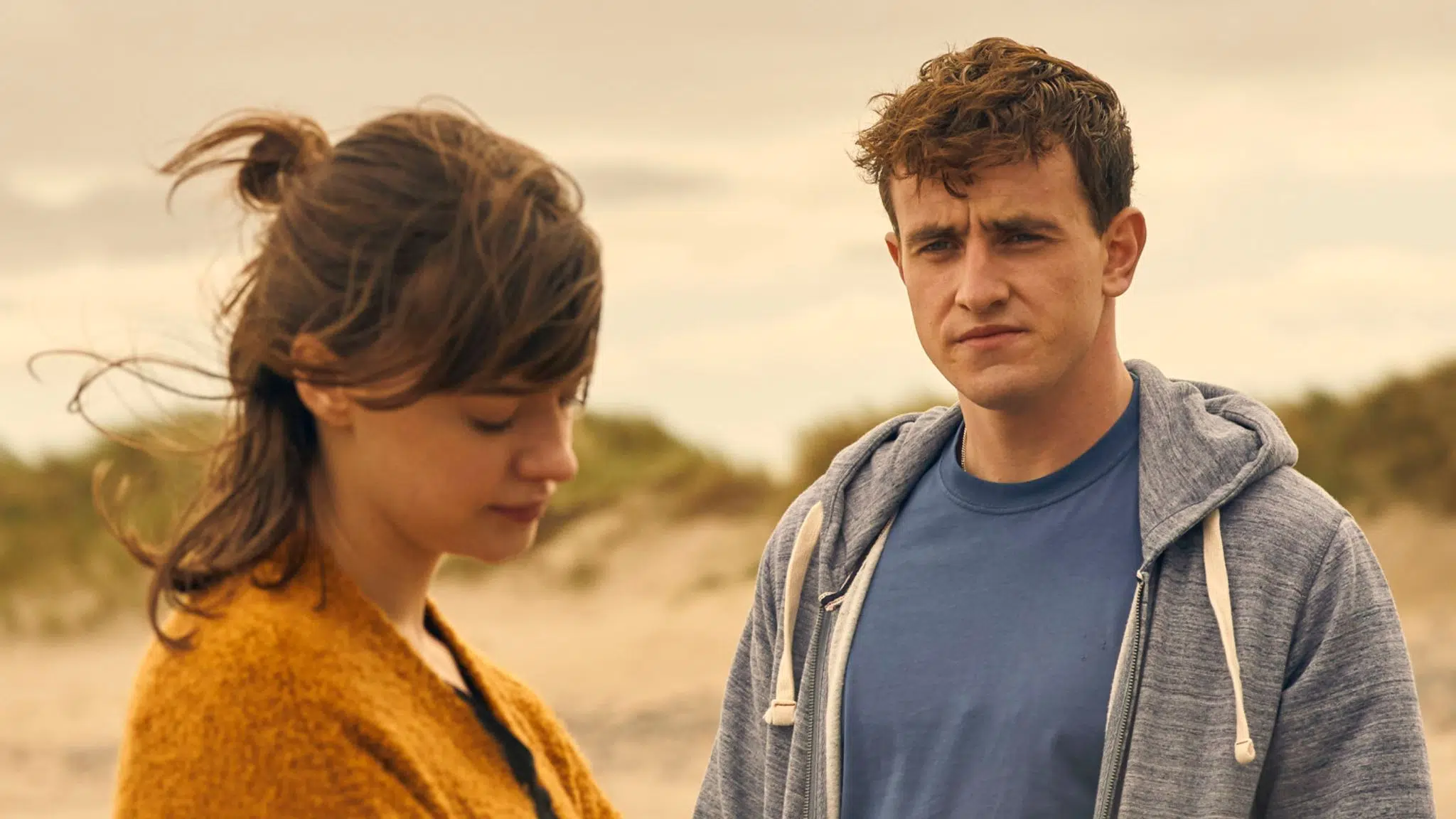 Kern: Yeah you've ramped up your television consumption this year dramatically. You used to be so staunchly against television, but then this year you're recommending shows for me to watch! (And recommending I stay away from some—advice I should have, but did not, heed.) I'm not going to open up the whole TV vs film debate, but most people would agree that television has opened up doors for some artists to make projects that wouldn't necessarily be profitable for a film studio. This year especially has had some really excellent miniseries that I almost put on my Best of 2020 list, just because I felt more strongly about some of them than I did my top 10 films of the year (which is why I culled it down to 5). Were there any major standouts that have really stuck with you over the months? The major one for me is the one you recommended, Normal People. Even though it came with your seal of approval, I put it off for months, thinking it looked like a generic YA romantic drama, but I was completely caught off-guard and connected to the characters more deeply than any in a film from this year. If I were to put other media on my Best of 2020 list, that would be at the top. (Actually, it'd probably be Persona 5 Royal or Nioh 2, but you're not a video game guy.) Are there any shows from this year that'd similarly make your mixed-media list?
Henry: I watched more tv this year than in the past five years, maybe more, combined, but I still feel like I didn't see that much. I loved Succession and Normal People and Money Heist and I can't wait for more of them but I'm not sure I could quite go so far as to say I liked them more than the movies I watched this year, no matter how hot I find Daisy Edgar Jones. Part of all of them was the people I watched them with or keeping up with them at the same time as friends which is something that has been rare for me. So even stuff like The Boys, The Crown, Billions, Ozark, and The Mandalorian that may not have been things I loved in other years were things friends were watching that let me talk with people about something in a year when subjects to talk about were becoming increasingly rare. I watched a couple older shows too like The Inbetweeners and The IT Crowd that were absolute riots but they don't really qualify for your question. That said, there was one episode of The IT Crowd that showed something very embarrassing that happened to me and even happened in the same location so it may be my favorite episode of tv I've ever seen. I laughed so hard I felt like my face was going to burst off my head and I had to watch the episode three times to get it all and now I've been relentlessly made fun of since I told the other folks who were there about it and told other friends about the experience but if I could call it the best of the year, I would. Hopefully next year I can keep up something of this balance between film and television because there really is a lot of the cultural conversation I'm left out of if I stick only to film, especially because I don't play video games at all and don't see myself ever investing in a console so I can join that. They just take so long to watch though so I don't know if I can ever truly become a tv guy.
Kern: Yeah television can be a massive time investment, especially when it seems like every week, the conversation has shifted toward something else, so by the time I bother to watch both seasons of The Mandalorian (I didn't) to see what the fuss is about the finale, everyone's moved onto something else. Glad to see you're going to at least try to keep the balance going though!
Henry: I watched that one in a day a few days before the last episode came out. Same with The Boys. Can't say either was anything great but they're really short and it was cool to finally be current and watch the final episode with the whole world. I don't get any network television so I guess those streaming options are all I can really see right now and I don't know what I'll pick up next but another bite sized show seems ideal.
In Conversation 2001 a space odyssey 25th hour about time adam sandler agnes varda berlin alexanderplatz birds of prey black orpheus bloody nose empty pockets certified copy chantal akerman charlie kaufman chloe zhao daisy edgar jones david byrne dekalog fanny and alexander fantasy island first cow halloween 2007 im thinking of ending things ingmar bergman italianamerican jeanne dielman kelly reichardt la dolce vita magnolia mank martin scorsese metropolitan mulholland drive my neighbor totoro naked nicolas pesce one hundred and one nights paddington 2 pedro almodovar pride and prejudice 2005 promising young woman rob zombie safety last satantango spike jonze spike lee sterling k brown steven soderbergh synecdoche new york tenet the assistant the girlfriend experience the grudge 2020 the human condition the human voice the personal history of david copperfield the polar express the red shoes the sting tilda swinton tony gilroy waves when harry met sally