In Conversation: Sundance
Sarah: So to start, we've already had quite a few high profile acquisitions, with Netflix and Misha and the Wolves, Apple and Coda, Hulu and Summer of Soul, Neon and Flee, and Sony Pictures Classics and Jockey. Any of these surprise anyone? Any deals you're still expecting?
Lee: I have a list I made a while back called "Feels like A24/NEON." I put films that I feel—as the title may hint—have the matching vibe of those two distribution companies. So of the films I saw, Censor and Eight for Silver both felt like either A24 or NEON could pick them up. Pleasure is a little too explicit for NEON, so I'd naturally assume someone like European Wild Bunch to pick it up (joining matching company like Raw, Blue is the Warmest Color, High Life, and Gaspar Noé's Climax, Love, Enter the Void, and Irreversible).
I'll just give a little s/o to my own list and include it here: https://letterboxd.com/gy1leenhaal/list/feels-like-a24/
I could easily see Sion Sono's English language debut, Prisoners of the Ghostland, being picked up by Spectrevision. That is if it hasn't already been picked up by someone (I'm not a professional in terms of following distribution news).

Sarah: Forgot Passing got a Netflix deal too. I can see one of the trendy distributors grabbing Censor, and I won't be surprised if John and the Hole, something 2016 A24 would grab, ends up on IFC Midnight quietly.
Yeah I feel like Pleasure is gonna struggle in the US
Lee: Absolutely. If most American audiences can't handle seeing full frontal nudity, I don't see how they'll fare seeing a handful of men masturbating on scene. No less a woman's face fully covered in semen. It's a shame, because Pleasure was a really insightful and sincere look behind the curtain if the American Porn Industry. Director Ninja Thyberg and breakout star Sofia Kappel certainly didn't get enough recognition nor buzz (probably because of America's hesitancy).
Cozy: Surely Ehrlich mentioning the double anal scene won't have many audiences rushing to see it.
Sarah: Seemed to rush him towards it though.
Cozy: I'm curious to see where Jerrod Carmichael's debut On the Count of Three ends up. The mix of the trendy Christopher Abbott and the literal trigger warning coming from the dark comedy seems like it could get a high profile distribution company looking at it if it hasn't already.
Lee: I mean, Pleasure has a killer synopsis in terms of intriguing you.
On the Count of Three is the one film I'm really mad sold out.
From an outside perspective, it feels like an A24 acquisition. Just like how my Jon Snow looking boy Chris Abbott fits their indie vibe to perfection.
Cozy: As much as I dig what A24 puts out I almost hope this goes somewhere else because if their lack in distribution efforts at times
Lee: Let's not have another Under the Silver Lake scandal. Hopefully they don't do The Green Knight —my most anticipated film of the year—dirty.
Sarah: Okay- pleasant surprises? Disappointments? (If you had preconceived ideas of what you screened).
Lee: Seeing how my budget was quite restrained given the current pandemic and unemployment, I only bought films I figured I'd appreciate. The only film I didn't enjoy was Ben Wheatley's COVID-lockdown made In the Earth.
It felt like a bargain bin Annihilation meets Arrival, with the added spices of Wheatley's cultish acid trip tendencies.
Cozy: I would say One for the Road from Thai director Baz Poonpiriya was a pleasant surprise and kicked off Sundance perfectly for me. His previous work Bad Genius was a set up like a heist film with a strong human element and this one taps into the latter more so. He juggles quite a bit over a long runtime and even if he drops the ball once during it, it's still quite an entertaining act.
My biggest disappointment was probably Judas and the Black Messiah if that counts and if not Censor. The former seemingly losing focus and weight on Fred Hampton and not allowing us the proper time to spend with him and his legacy while the latter had a chance to encompass the b movie vibe with the Video Nasties gore that fell flat in both doing that and being a story about repressing trauma.
Lee: Odd seeing how Judas and the Black Messiah is probably the one to get the most Academy buzz—although more than likely due to strong known lead actors and a highly relevant topic to bait.
The World to Come being the other solid yet very Oscar-bait oriented film of Sundance.
I was quite opposite to you on Censor, as it was my fave of the festival. A strong performance from Niamh Algar and excellent feature debut direction from Prano Bailey-Bond. I'm a sucker for those retro vhs vibes and some excellent neon lighting: the video nasty context setting was an added benefit. Bailey-Bond's manipulation of the shifting aspect ratio throughout the film was amazing, and really added layers to the pseudo-film-within-a-film nature of the narrative. I mentioned it in my initial review, but there were plenty shades of Refn and Peter Strickland at hand. I think fans of Only God Forgives and In Fabric (even Gosling's Lost River) will really enjoy Censor.
Sarah: I also loved Censor, and for me the repressed trauma was a very welcome element even when already excited for the video nasty gore.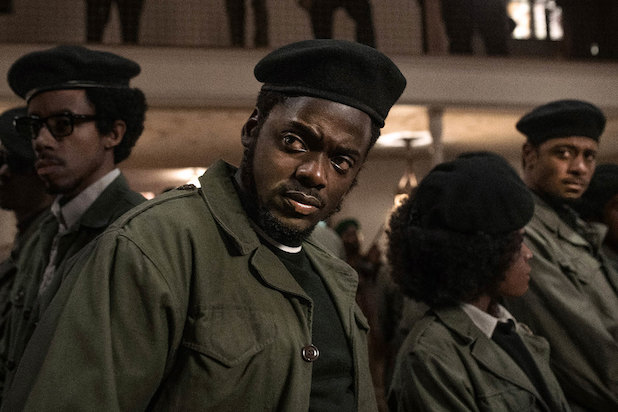 Lee: I do think the repressed trauma subplot with the sister and Enid's family could have been fleshed out a little more. But it's a small criticism for a feature debut of this creative level. The jabs at the BBFC (British Board of Film Classification) and the idea of a film censor (pun naturally intended at the film's inception) being afflicted and almost cursed in a Lovecraftian manner by the films she has to edit is ripe for Twilight Zone tinged comparisons. The ending was wild and in such a fun cheeky manner.
Cozy: Even as it didn't work for me at large I still am in love with the concept and welcome anything new from Bailey-Bond.
A high and low from that festival that that stood out to you Sarah? Anything you're excited for to get picked up to reach a wider audience?
Lee: Yes, I too am intrigued in your thoughts of the 30+ films you plowed through! Lucky lucky.
Sarah: I ended up seeing just over fifty films on a press pass (including early screeners), and there were quite a few standouts. We're All Going to The World's Fair was by far my favorite, but I do worry a general audience won't take to it, much the same as the general reaction to She Dies Tomorrow last year. I'm also quite excited for more people to see both Users and All Light Everywhere, some great experimental docs, and of course, Passing. Though Mayday was a huge letdown for me, I would have loved it as a tween and I can't wait for it to find it's audience even if it's a bit empty.
Cozy: I echo that last statement. There's a lot of great things going on in Mayday that I loved while it could have had much more to say. Still, I think by the end of the year many will still find themselves in it and comforted by the fact that they won't have to tackle a war on their own. Probably the biggest takeaway from the one.
We're All Going To The Worlds Fair conflicted with another time slot so I'm anxious to see that one appear at another virtual festival soon to catch it.
Lee: I just looked up the synopsis for We're All Going to the World's Fair and it sounds really intriguing. I'm down for anything about cursed/haunted video game films. We need more of those, even if they're in line with the Frankie Muniz cult film, Stay Alive.
Sarah: Anyone else have any huge let downs like I did?
Lee: Not on my list. In the Earth was really the only film I watched that I did not like. I think Prisoners of the Ghostland was overhyped, but I still found it entertaining. I'm curious to see Sion Sono's next English effort, seeing how he stated in the Q&A that he toned himself down not to scare away western audiences.
Cozy: Oh boy, I've already forgotten about that. Prisoners of Ghostland was undoubtedly my biggest let down.
Sarah: Same, loved Red Post on Escher Street but this was soulless
Lee: The World to Come isn't in any running for awards is it? Technically it released last year at Cannes I believe, but it's only getting a limited thatreical release this year. At the end of the month I think? Alongside Judas, it feels like the main two the Academy would look at. I enjoyed it mainly for the intoxicating chemistry between Vanessa Kirby and Katherine Waterston, but the film felt a lot lighter than it could have been. The romance—while tastefully tender—seemed restrained, and the third act sort of lost a lot of traction. The film felt like the climax could have benefitted from another 20min, which certainly makes this period pieces runtime of only 98min stand out.
Sarah: World to come was Venice not Cannes. Technically eligible but don't think it's much campaigned.
Lee: Oh, I see. Pleasure was Cannes. My bad, mix up.
In Conversation all light everywhere annihilation arrival bad genius baz poonpiriya ben wheatley blue is the warmest color censor christopher abbott climax coda enter the void flee frankie muniz gaspar noe high life in fabric in the earth irreversible jerrod carmichael jockey john and the hole judas and the black messiah katherine waterston lost river love mayday misha and the wolves niamh algar nicolas winding refn ninja thyberg on the count of three one for the road only god forgives passing peter strickland pleasure prano bailey bond prisoners of the ghostland raw red post on escher street ryan gosling she dies tomorrow sion sono sofia kappel stay alive the green knight the world to come under the silver lake users vanessa kirby were all going to the worlds fair