Best Picture #66: Schindler's List
Each week this column will highlight one winner of the Academy Award for Best Picture, progressing chronologically until all winners have been discussed. There will be a brief discussion of the film itself followed by a mention of what we wish won from the nominees in the given year (though in many cases there were films that were superior in terms of quality and/or impact that were not nominated). This week's entry is Schindler's List (1993).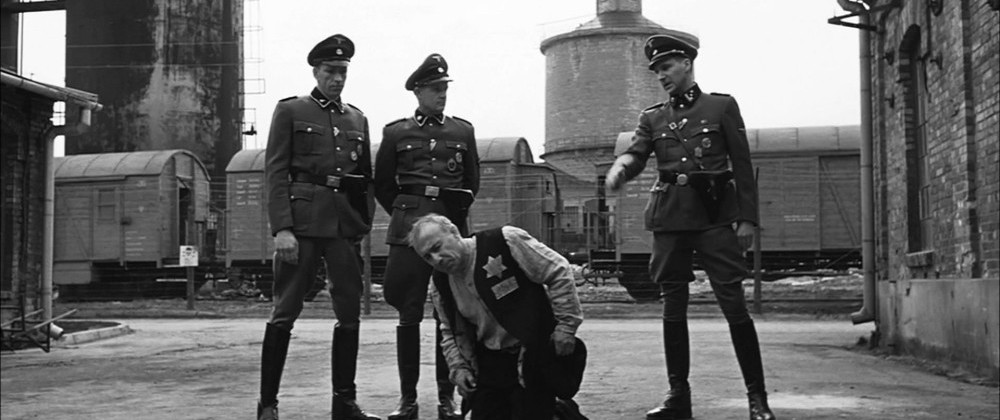 Every time I've seen Schindler's List, I've been fairly certain I would never watch it again, especially last time when I watched it in Schindler's actual factory after spending the earlier part of the day at Auschwitz, not only because it is a terribly difficult film to watch, but because I never want to see its power diminished. Now, having seen it five times, and for the first time since seeing Shoah, the ten hour documentary about the Holocaust that is often called the most harrowing and profound film on the subject, and having gained some space from seeing the places where these atrocities occurred, I don't think the power of Schindler's List could ever fade. Yes, the claims that Shoah covers the same subject with more grace and depth are true and nothing can cause the pain to be felt like standing on the ground where millions were slaughtered, but Spielberg is the greatest populist filmmaker and made something that made the horrific into a film people would watch without ever dampening the subject. His power for generating empathy is at its greatest here as he manages to give just enough breathing room to make watching the film manageable every once in a while before the soul crushing reality sets in again, leading up to an ending that allows for some hope through the darkness even as it leaves every viewer exhausted and broken down, before another ending that manages this feat to even greater effect. The film ends by saying the Jews Schindler saved and their descendants number 6,000, while Poland's Jewish population is less than 4,000, the greatest evidence to the power of one man's ability to do more than a whole country of people standing idly by or being actively evil. It's a film that reminds us these things didn't happen so long ago and they could happen again if everyone is complacent. And most will be. 
The Real Best Picture:
Spielberg has a handful of films deserving of the award and entry into the pantheon of classics but none more than Schindler's List.
Best Picture Winners 1993 ben kingsley liam neeson ralph fiennes schindlers list steven spielberg